Silas is dead and gone, with Stefan having taken out his nemesis on The Vampire Diaries Season 5 Episode 7.
So, who will rise up and take this ancient witch's place as the show's next villain? Kat Graham offered up an intriguing tease to TV Guide.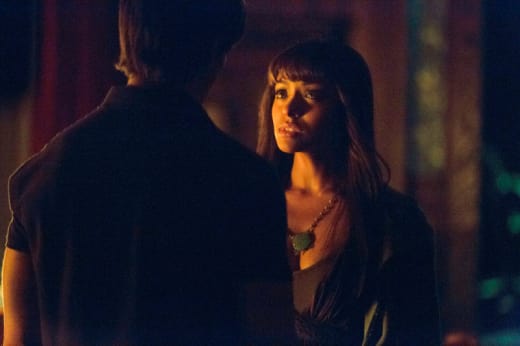 "You're going to be really surprised and elated to see who [it] is," the actress teases. "I'm so ready for him to be the villain."
A-ha! So it's a male, we know that much. Graham added that the evil doer will be "somebody you've seen before," which now really has us thinking...
Stefan is in an odd frame of mind these days. But what about Matt, who is possessed by Gregor? Or Elena's father? Might he be The Augustine vampire?!?
Visit our Vampire Diaries forum now and let the theories fly!
Matt Richenthal is the Editor in Chief of TV Fanatic. Follow him on Twitter and on Google+.