Neither the appearance of Adam Lambert nor an homage to two of the universe's biggest singers paid off for Glee last night:
"A Lady or a Gaga" hit a very sour note for the series, dropping it to an all-time low for total viewers (four million) and within the advertiser-friendly 18-49-year old demographic (1.5 rating).
Elsewhere, Once Upon a Time in Wonderland didn't deliver much better news for ABC...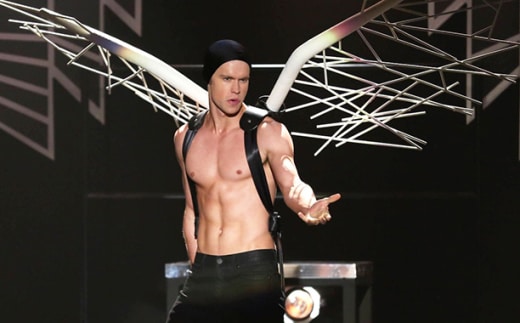 8 p.m.
The Vampire Diaries: 2.5 million viewers
Once Upon a Time in Wonderland: 3.5 million
The X Factor: 3.6 million
The Voice: 10.2 million
The Big Bang Theory: 16.5 million/The Millers: 10.6 million
9 p.m.
Grey's Anatomy: 8.5 million
Glee: 4 million
Reign: 1.7 million
The Crazy Ones: 8 million/Two and a Half Men: 8.1 million
Sean Saves the World: 5.5 million/The Michael J. Fox Show: 4.2 million
10 p.m.
Scandal: 8.6 million
Elementary: 8.7 million
Parenthood: 4.5 million
Matt Richenthal is the Editor in Chief of TV Fanatic. Follow him on Twitter and on Google+.