Awkward Review: Dancing with Herself
Nick McHatton at . Updated at .
Jenna Hamilton is finally at peace with the one person she's never truly been at peace with: Jenna Hamilton.
As Awkward Season 3 Episode 20 came to a close, and Jenna's voiceover explained who she wants to be, it was clear that Jenna, up until this point of learning to love to dance by herself, had always been in search of an external element to define her:
The letter, obscurity, popularity, Matty, Jake, Collin.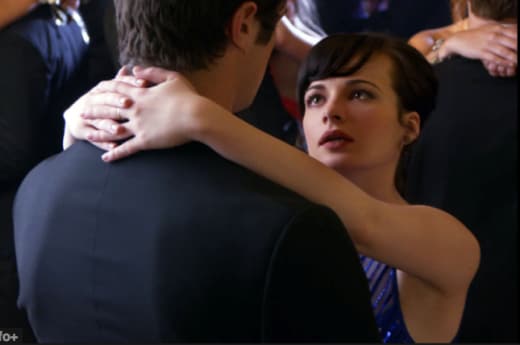 The installment had series finale feel to it with passion pit, a revisiting of the letter and Lacey and Jenna girl talk. In some certain respects, this is a series finale. Lauren Lungerich is no longer steering the ship for Awkward Season 4 and this outing really stood as a love letter to the series.
Awkward Season 3 has done a stellar job of writing Jenna and Matty in a way that not only connects them but also keeps the hope alive. Their breakup, while completely justifiable, never felt like anything more than just a roadblock.
They might have hit a rough patch, but they were usually very good at mending fences and coming back together after talking things through after dealing with their own insecurities.
Jenna giving Bailey her blessing to go to prom with Matty doesn't feel out of character at this point. Jenna is very much on her apology tour, understanding that to get Matty back she needs to get back within his sphere of trust.
As she delves deeper into Mr. Hart's book, confronts him and learns there is a method to his madness - and as Jenna and Lacey have a very poignant moment when the letter reappears again - there's a chance for some real and honest self-reflection.
Jenna's thoughts, whims, personality and a multitude of other facets of her life have always been defined through the lens of how others perceive her; her 15-second relationship with Collin was heavily demonstrative of this, as she changed nearly everything about herself to fit in with him.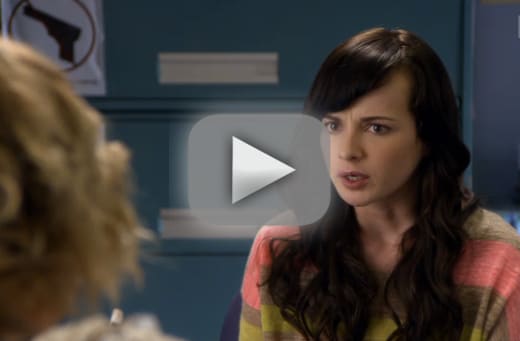 We like to think we're privy to Jenna's innermost thoughts and desires because we have access to what she writes in her personal blog, but even words that make it onto the page are only a piece of ourselves.
For Jenna to choose to be happy with herself, and to not define herself or her happiness by the notion that she needs someone to do that, is a powerful moment of self discovery and self acceptance. Jenna has been yearning not necessarily for Matty, but to find herself in a situation where she's just happy being exactly who she is and working towards her own goals in life.
It's a strong, positive message.
Jenna happily learning to dance by herself is the best outcome of the season.
There's not a huge need or desire to quickly bring Matty and Jenna back together, and the season has shown that they can work together in the dreaded we can still be friends aspect. The series is now at point where it can reexamine the themes and ideas it explored in the prior two seasons with Jenna, but with the pain, experience, trauma, and triumphs that experience brings to a person.
More Thoughts:
Jake continues to have small skirmishes with Tamara about independence and Tamara's controlling nature. Jake having these small battles with Tamara is healthy for his character and their relationship overall. Jake, much like Jenna, is quick to define himself based on his relationships. It's too bad Awkward is under such time constraints all the time since there are so many characters that really deserve some story.
Sadie's arc has been satisfying this season. She's come from a place of shallowness and being a complete bully to showing her vulnerability, humanity, and (sometimes) using her scathing remarks for good.
Lacey is sometimes the unsung hero of this show. Nikki DeLoach brings both comedy and an emotional weight to scenes, and watching her take Lacey from a woman being unintentionally cruel to her daughter and trying to convince Jenna to get a boob job to a woman with compassion and feelings.
As this review was being published, Jessica Lu (Ming) announced on Twitter that this was her last episode.