NBC is going back in time once again. Way, way back in time.
The network has given the green light to A.D., a 12-hour project that will serve as a follow-up to this year's popular miniseries The Bible.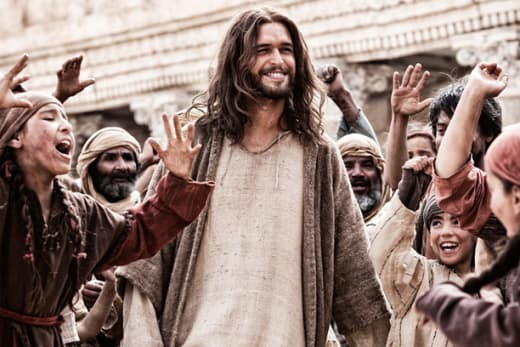 Mark Burnett will once again produce the special, along with his wife, Roma Downey.
"Last year when Mark Burnett was launching The Bible on cable, I told him, without hesitation, that if he wanted to tell more of the story, we'd love to do it at NBC," said Robert Greenblatt, chairman, NBC Entertainment.
"We are firmly in the 'event' business and nothing has more event potential than A.D. as it continues immediately after the The Bible ended. The heft of a broadcast network, combined with the promotional arms of NBCUniversal and Comcast, will push this miniseries to a mass audience."
The Bible garnered 13.1 million viewers when it launched in March and it also became a major seller on DVD.
Added Burnett and Downey in a statement:
"We are so thrilled to be all systems go with NBC on A.D., our follow-up to The Bible. It is the story that changed the world. Millions have died for it and billions live by it. We know that an enormous community will be counting the days until A.D. premieres. We look forward to making this an epic global television event."
 
Matt Richenthal is the Editor in Chief of TV Fanatic. Follow him on Twitter and on Google+.