Sunday on Revenge Season 3 Episode 10, wedding vows are exchanged, secrets are revealed and Emily's fate is sealed as the show bids farewell to 2013.
What Emily's fate is remains the billion-dollar question.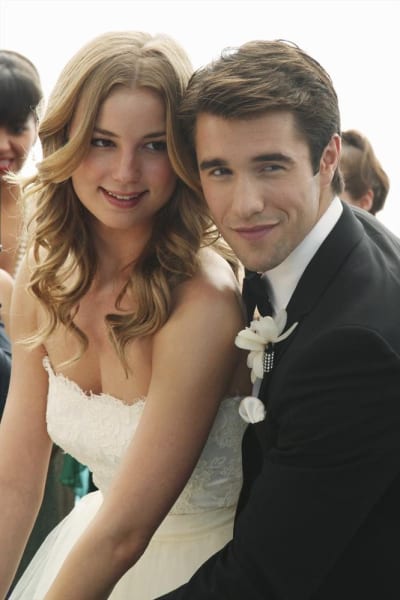 We know from the Season 3 premiere that Emily gets shot, but this appears to be her plan - staging her own death and sending Victoria to prison for it.
Of course ... if it were that easy, this would be the series finale. It's not, and the Revenge Season 3 Episode 10 synopsis hints that Emily may fail.
According to ABC, "Emily's master plan is poised to go off without a hitch until enemies unite, bringing new complications and leading to dire consequences."
Who do you think shoots Emily Thorne on Sunday night? Will Victoria actually go down? And what will the fallout be from the wedding of the century?
We'll have to wait and see. But before all hell breaks loose, the wedding sure looks nice! Click to enlarge tons of photos from "Exodus" and comment below:
Steve Marsi is the Managing Editor of TV Fanatic. Follow him on Google+ or email him here.