You may wanna stop reading right now, Patrick Jane.
With The Mentalist Season 6 having already fast-forwarded two years and with viewers needing to adjust to a few changes after the reveal of Red John, executive producer Bruno Heller is now preparing fans for another major shifts:
Teresa Lisbon is getting a boyfriend!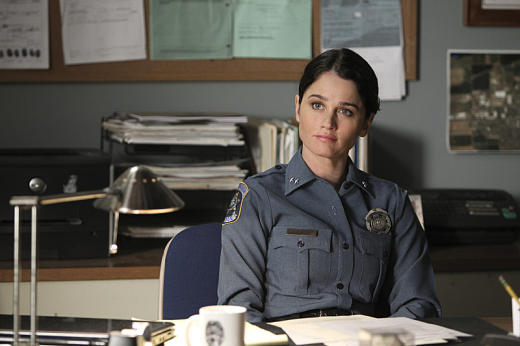 "In order for her to fulfill herself - even if she eventually fulfills herself with Jane, which she may or may not do - she has to find other relationships, other perspectives, other people who love her, just to feel fully who she is," Heller teased to EW. "It's very important for her to be able to step away from Jane and see herself for herself."
Heller did not reveal any details about the beau, but he is set to appear in Episode 15 or 16 and he is yet to be cast.
But don't fret too much, fans, the producer says there's a lot to explore between Jane and Lisbon.
"Now that Red John is gone, both Jane and Lisbon are sort of psychically free to wake up and look around and what they see when they wake up from that nightmare is each other," he previews. "And how that relationship develops and how they sort of start working out who they are to each other is a big part of how the rest of this season unfolds."
The CBS drama is on hiatus until January, but you can watch The Mentalist online and catch up now.
Matt Richenthal is the Editor in Chief of TV Fanatic. Follow him on Twitter and on Google+.