The mid-season finale of The Originals did not disappoint. Even Marcel himself, Charles Michael Davis, hailed it as his favorite of the season so far.
What exactly transpired on The Originals Season 1 Episode 9? Drama, lust, bloodshed, scheming. You know, a little bit of everything. 
Klaus attempted to earn the respect of Marcel's vampire community but lost the respect of the human faction--and Hayley--in the process. Elijah and Rebekah have found a link to Klaus' werewolf bloodline giving the original hybrid more family than he ever bargained for.
Cami also came one step closer to ending Klaus' compulsion. 
It's a can't-miss episode. And we've got it right here. Watch The Originals online now at TV Fanatic!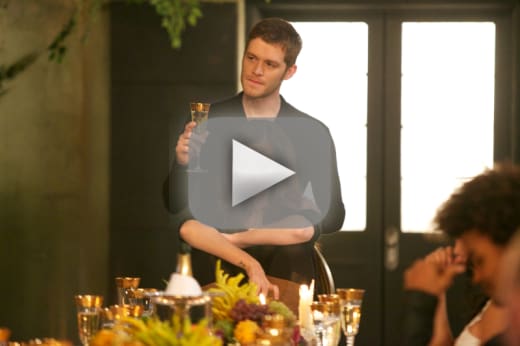 Miranda Wicker is a Staff Writer for TV Fanatic. Follow her on Twitter.