The X Factor crowned Alex & Sierra its Season 3 champion last night.
Not that many viewers were around to see it.
The concluding installment was viewed by 6.2 million households and earned a 1.7 rating among 18-49-year olds, down 36 percent and 45 percent, respectively, compared to the Season 2 finale.
It was also down over 50 percent from the Season 1 ender.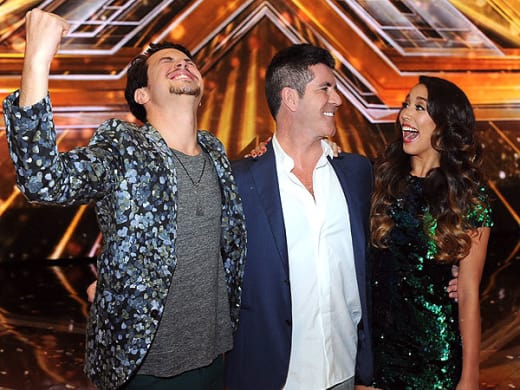 It was a bad night for singing competitions overall, as The Sing-Off garnered 4.4 million viewers and a 1.2 ratings, a drop of 20 and 25 percent, respectively, from Wednesday's episode.
Somewhere, as they prepare for a new season of American Idol, Fox producers are shaking in their loafers.
Matt Richenthal is the Editor in Chief of TV Fanatic. Follow him on Twitter and on Google+.