A number of shows bid farewell to 2013 last night, with ABC and CBS especially benefitting from their midseason finales.
On Grey's Anatomy, April's wedding day led to an increase of 20 percent in overall viewership and 17 percent among 18-49-year olds, while The Big Bang Theory increased 19 and 10 percent, respectively, across the same demographics.
Scroll down for a full Thursday night ratings report...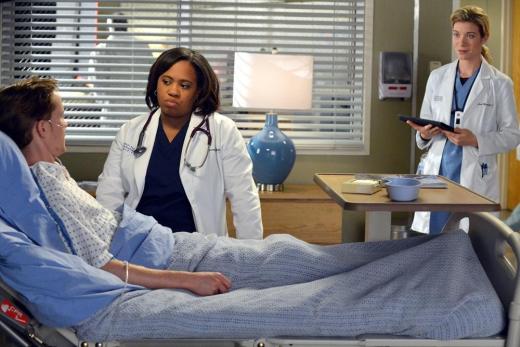 8 p.m.
The Vampire Diaries: 2.4 million
Once Upon a Time in Wonderland: 3.4 million
The X Factor: 4.8 million
The Sing-Off: 4.5 million
The Big Bang Theory: 18.5 million/The Millers: 12 million
9 p.m.
Grey's Anatomy: 8.5 million
The Crazy Ones: 8.9 million/Two and a Half Men: 9.3 million
Sean Saves the World: 3.4 million/The Michael J. Fox Show: 3 million
Reign: 1.8 million
Glee rerun: 2.4 million
10 p.m.
Elementary: 9.5 million
Parenthood: 3.9 million
Scandal: 9.3 million
Matt Richenthal is the Editor in Chief of TV Fanatic. Follow him on Twitter and on Google+.