Alison Sweeney is leaving her fake family for her real family.
During a visit with Ellen DeGeneres that will air today, the veteran actress announced that she is leaving Days of Our Lives after more than two decades on the series.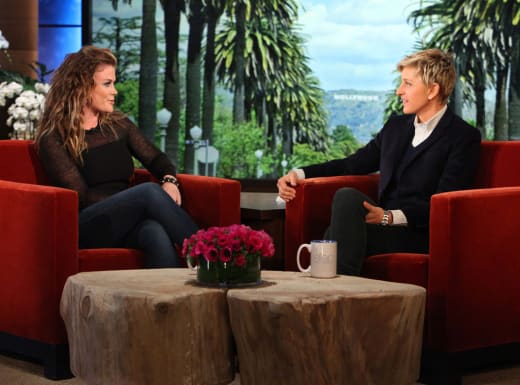 "I have never had more than a two-week vacation [since I began Days]," Sweeney said of a job that started back in 1993. ""It's [been] awesome. I love Sami, I love Salem, I love my job, I love daytime, I love the fans, I love everything about it."
But Sweeney has an understandable reason to walk away.
"My daughter just turned 5 and my son is 9, and I just want to be with them and enjoy my last year," she said assuring fans that she is "going to be on Days all this year."
The star's exit is set for late 2014, though the exact date is yet to be determined.
Sweeney originated the role of Samantha "Sami" Brady and joked about how she'd like to se her go out.
"It would be awesome to have some kind of happy ending, but then I also think Sami probably deserves some sort of very twisted like Breaking Bad ending," she joked.
Matt Richenthal is the Editor in Chief of TV Fanatic. Follow him on Twitter and on Google+.