On Being Human Season 4 Episode 2 Sally thinks her new powers are strong enough to free Josh from his wolf-prison and Aidan finally comes face to face with his past.
Sally is just powerful enough to be dangerous with all of her new gifts and she wants to help the person who has helped her the most in the past by trying to free him from his wolfly bondage. Will Nora even agree to such a huge request, and if she does, can Sally possibly get it right?
It was no vision at Aidan's door and he is immediately swept up in the memories of a life with Susanna. Where has she been since he last saw her floating face down in a river? Who is she now and why is she back? What about Kat, who only recently told him she's in love with him?
The answers to these questions and more are far more complex and difficult to answer than imagined, but our plucky supernatural beings go about finding answers with as much humor as can be mustered -- likely more than we would allow under the circumstances.
Why wait another minute to find out what happens when you can watch Being Human online right now?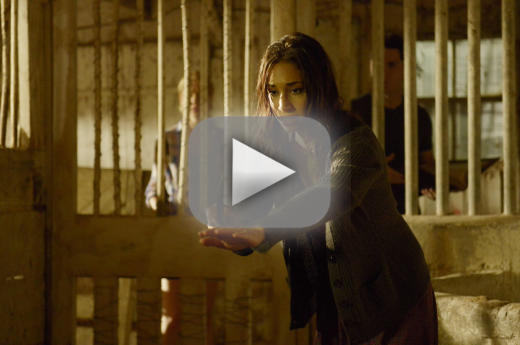 When you're through, be sure to hit the Being Human Season 4 Episode 2 review so you can share your thoughts on what you just watched. Strike up a conversation!
Carissa Pavlica is the managing editor and a staff writer for TV Fanatic. Follow her on Twitter.