Looks like Ryan Carroll had better call Saul. Like immediately.
The 28-year-old man who won a contest to meet the Breaking Bad cast at the 2013 series finale has been arrested on drug dealing charges in Florida.
Carroll got busted for possession of synthetic narcotics - around $1 million of weed - and allegedly keeping a shop or vehicle for dangerous drugs.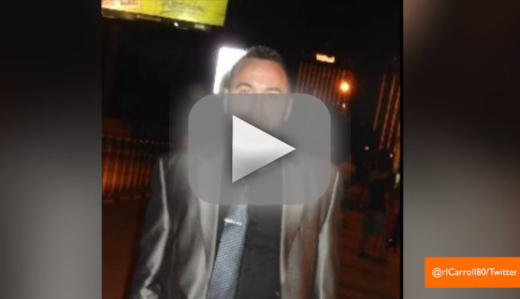 Carroll won a national contest to meet the stars of Breaking Bad in L.A. prior to the AMC hit's epic finale, a giveaway promoted by series star Aaron Paul.
"It's such a good show. I think it's addicting because people can relate to the main character," Caroll said at the time. "It's just such a good show."
"It's highly addicting, just like the meth they make (on the show)."
Addicting and apparently inspirational for Ryan, who reportedly had about $1 million in synthetic marijuana, reportedly mixed with a cement mixer, in his possession.
Also confiscated? A hazmat suit signed by Breaking Bad cast.
NOTE: You can watch Breaking Bad online at TV Fanatic and see what all the buzz is about ... Carroll may be misguided, but he's not wrong about the show.
Just don't go buy a cement mixer or anything like that.
Steve Marsi is the Managing Editor of TV Fanatic. Follow him on Google+ or email him here.