The Ebony Falcon broke out and flew freely on Brooklyn Nine-Nine Season 1 Episode 14.
Wait... what?!?
The latest installment of this fun comedy featured Jake and Charles going undercover at a gym in order to but a steroid ring, using Sgt Jeffards as a personal trailer nicknamed The Ebony Falcon.
It was his first time back in the field since becoming a father, something that caused Jake great fear but which off went off without a hitch.
Elsewhere, Gina's apartment got broken into, giving us a look inside her home and into her word world of collectables. A strand of Mario Lopez's hair? Really?!?
But this actually ended up being a nice character piece for both Holt and Gina and you can watch Brooklyn Nine-Nine online to understand why: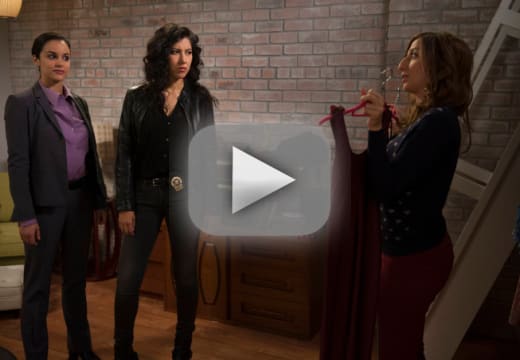 Matt Richenthal is the Editor in Chief of TV Fanatic. Follow him on Twitter and on Google+.