It was an intense hour as buildings exploded, fires burned...and a baby was born on Castle Season 6 Episode 11.
When a fire investigator is shot to death in a burned out building, Beckett's team from the 12th precinct was on the case. But when Esposito and Ryan stumbled across the arsonist lair, things went horribly wrong.
As the partners found themselves trapped in a blazing inferno, Castle and Beckett scrambled to find the arsonist and a way to save their friends.
Meanwhile, Jenny went into labor outside the burning building as she prayed her husband would make it out alive.
It's definitely an episode you don't want to miss. Watch Castle online right now: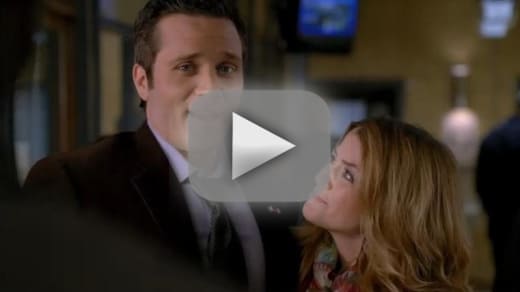 C. Orlando is a TV Fanatic Staff Writer. Follow her on Twitter.