When a pop star's body turns up in an alley, it's quite a surprise to find out it's only her look-a-like who was killed. Beckett and Castle find the real star, Mandy Sutton passed out in her hotel room. 
Why kill the woman whose job it was to throw off the paparazzi? Castle Season 6 Episode 13 sent the team at the 12th precinct on a wild ride through sleazy ex-boyfriends and crazy stalkers as they searched for Claire's killer. 
But it was truly sad to find that the person who killed Claire did so to wreck Mandy's happiness...and it was the one person who should have been looking out for her well-being.
Pi turned up on Castle's doorstep hoping for his recommendation for a grant and Castle happily obliged to make his little girl happy. Little did he know that it might be Alexis' parting gift to Pi as the thrill is gone and she's begun to second guess her decision to move in with her boyfriend. 
And an article in the paper has Castle romantically involved with ex-wife Gina. Will it push Kate to make their engagement public?
If you missed a minute or just want to see it all again, you can watch Castle online right here at TV Fanatic.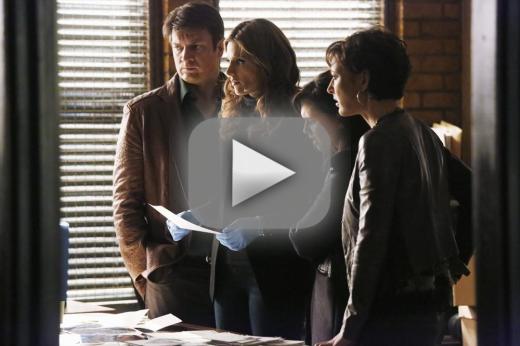 C. Orlando is a TV Fanatic Staff Writer. Follow her on Twitter.