DVD/Blu-Ray Hot Releases: The Following, Being Human & More!
Jim Halterman at . Updated at .
It's that time of the week again!
What new titles are available on DVD? Scroll down, find out and prepare to add to your collection...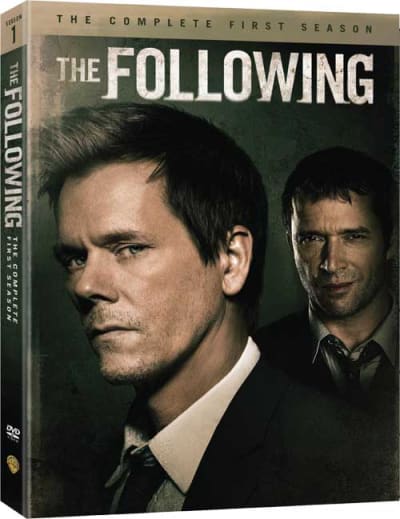 The Following Season 1: We won't judge if you have yet to dive into the Fox thriller series starring Kevin Bacon and James Purefoy, but now that Season 2 has begun (with big ratings, I might add), the first season DVD/Blu-ray with all 15 episodes is now available. Great extras that take you further into the dark world of killer Joe Carroll and his cult of followers. Good stuff! 
Crossing Lines Season 1: The first season of the International hit series aired on NBC last summer and with a creative time from Ed Bernero (Criminal Minds) and starring William Fichtner (Prison Break), Tom Wlaschiha (Game Of Thrones) and Donald Sutherland (The Hunger Games), it's a thrill ride. Set in exciting and exotic locales, it's a series not to be missed if you love a show with a worldwide, exciting flavor.
TV Fanatic was given an exclusive clip of the DVD release with Fichtner, Sutherland and the rest of the cast talking about their work on the series and the diverse cast and crew.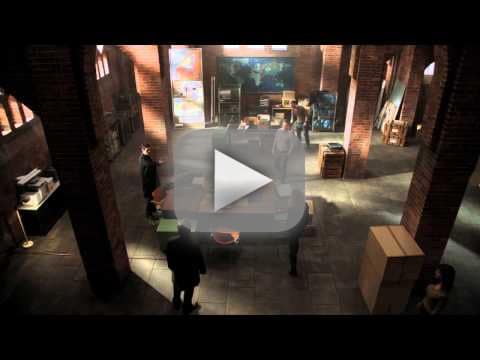 Being Human Season 3: SyFy's reimagining of the UK series, Being Human has a rabid fanbase who can't get enough of stars Sam Witwer, Sam Huntington and Meagan Rath, so it will make fans happy with the extras that come with the Season 3 DVD/Blu-ray release.
You'll see their Comic Con 2013 panel, the cast talking about cliffhangers, a behind the scenes featurette and, of course, who doesn't love bloopers! (And since Being Human Season 4 is airing now, catch up and dive right into the new episodes)
House of Lies Season 2: Full of snark, manipulations, sex and massive egos, it's always a shock how fun and likable the characters in Showtime's series actually are... but Marty Kaan (Don Cheadle), Jeannie (Kristen Bell), Clyde (Ben Schwartz) and the rest of the gang are back. 
However, the family of this top-tier management firm is severely fractured as the drama escalates. That said, the series is serious fun and guest stars like Matt Damon, Lisa Edelstein and Adam Brody pop up, too. (Season 3 is currently airing Sundays on Showtime).
Classic TV: Of course, this is also a great time to revisit some popular series from the past which are just as compelling today. For you space lovers, Star Trek: Enterprise: Season 3 was just released for the first time in Blu-Ray and is a must-have for any fan of the popular franchise.
But if you're more apt to respond to a show more grounded in reality, look no further than the second season DVD of China Beach for not only the early, heralded work of Dana Delaney and Marg Helgenberger but a solid, character driven series set during the Vietnam War. 
If those aren't your bag, I'm going to go out on a limb and guess a crime procedural is right up your alley. Perry Mason Movie Collection: Volume 1 features 6 full-length movies from the 1980s featuring iconic star Raymond Burr as the best lawyer in the biz. 
What classic series are you dying to see come out on DVD/Blu-ray? 
Jim Halterman is the West Coast Editor of TV Fanatic and the owner of JimHalterman.com. Follow him on Twitter.