Paul Wesley Reflects on LEAST Favorite Vampire Diaries Scene
Miranda Wicker at .
It's a time for celebration at The Vampire Diaries.
This Thursday marks the 100th episode of The CW hit, with cast and crew gathering in Atlanta for a special red carpet event in honor of the milestone late last year.
TV Fanatic was on hand to talk to the stars, asking Nina Dobrev for her favorite Elena moment and Ian Somerhalder for his top Damon scene.
Paul Wesley, though? We took a different tact with him: What was the actor's LEAST favorite scene to shoot as Stefan?
He answers that question and also tells us here why he prefers to play complex characters: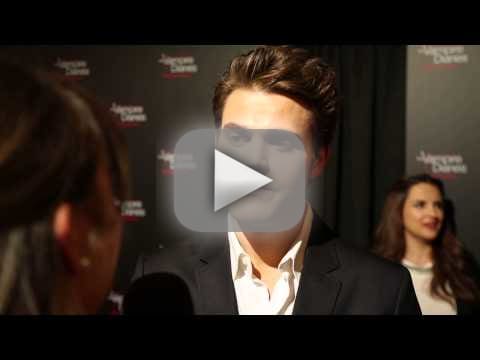 Below, we present a montage of photos from The Vampire Diaries Season 5 Episode 11 as well:
Miranda Wicker is a Staff Writer for TV Fanatic. Follow her on Twitter.