Viewers finally discovered something that rattles Sherlock Holmes on Sherlock Season 3 Episode 2: public speaking.
Specifically, public speaking while serving as the Best Man at the wedding of Watson and Mary.
Indeed, "The Sign of Three" was an unusually structured installment of this terrific series, based around Sherlock's speech, jumping around in time and revealing some very exciting news at the end of the 90 minutes.
What kind things did Sherlock end up saying about his best friend? Why did John end up especially happy that his awkward Best Man was in attendance? And what news do we speak of?
Watch Sherlock online for the answers: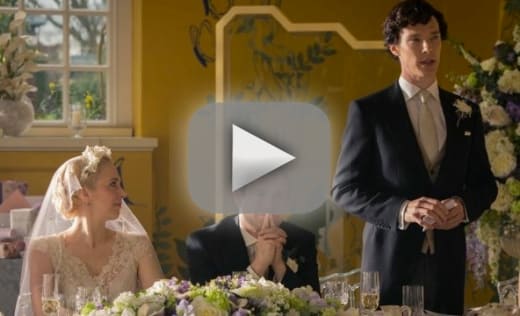 Matt Richenthal is the Editor in Chief of TV Fanatic. Follow him on Twitter and on Google+.