The cast for Survivor: Cagayan has been announced… and it looks like at least two members will give themselves a real sporting chance to win.
Cliff Robinson, an 18-year NBA veteran of five teams, and Miami Marlins president David Samson are both part of the show's 28th season.
The former will be a part of the Brawn tribe, as players are split into three groups this season: Brawn, Brains and Beauty.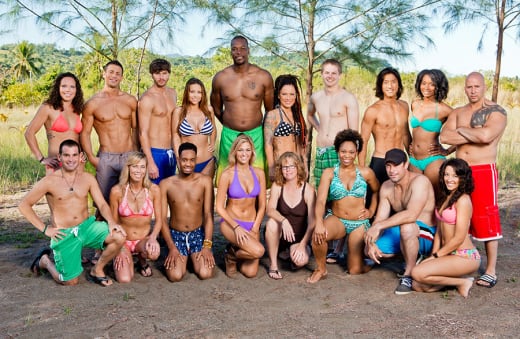 "It was a pretty exciting moment because after 27 seasons, finding a new fresh way to continue the social experiment is not easy," Jeff Probst tells EW of the three-tribe concept.
Here is a rundown of the casting breakdown:
Brawn Tribe
Cliff Robinson, Former NBA All-Star
Lindsey Ogle, Hairstylist
Sarah Lacina, Police Officer
Tony Vlachos, Police Officer
Trish Hegarty, Pilates Instructor
Yung "Woo" Hwang, Martial Arts Instructor
Brains Tribe
David Samson, Miami Marlins President
Garrett Adelstein, Pro Poker Player
J'Tia Taylor, Nuclear Engineer
Kassandra "Kass" McQuillen, Attorney
Latasha "Tasha" Fox, Accountant
Spencer Bledsoe, Student
Beauty Tribe
Alexis Maxwell, Student
Brice Johnston, Social Worker
Jefra Bland, Miss Kentucky Teen USA
Jeremiah Wood, Male Model
LJ McKanas, Horse Trainer
Morgan McLeod, Ex-NFL Cheerleader
Matt Richenthal is the Editor in Chief of TV Fanatic. Follow him on Twitter and on Google+.