The Bachelor Review: Trust Falling in Love
Miranda Wicker at . Updated at .
The Bachelor's Juan Pablo Galavis might be in social media purgatory for comments he made about the possibility of ABC one day having a gay bachelor, but the ladies are still loving everything the single dad is throwing down.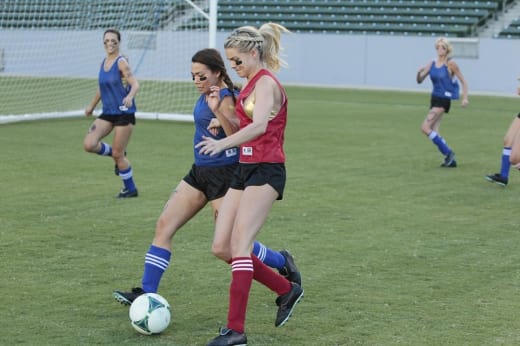 Especially the one-on-one dates. After not getting one of those with Bachelorette Desiree Hartsock, Juan Pablo is a fan of spending time alone with the ladies. And then there's drama with the group dates. (Of course there is.)
Let's get started with our +/- recap...
Chris Harrison arrives at the house to tell the ladies there will be three dates this week. Single mom Cassandra gets the first one on one date. She knows that this date will make or break her stay in the mansion. He's not going to waste her time. Plus 3. 
They begin their date by jumping into a Jeep and driving into the water. And the Jeep turns into a boat. Plus 22.
This is ridiculous! Ridiculously awesome!
Back at the house, Renee says she came on the show because dating as a single mom is so difficult. Elise says she's here because her mom wanted her to be there before she passed away. Renee's reasons make total sense. Elise's...yeah, not so much.
Cassandra has a horrible laugh. It's just terrible. Grating on the ears. Minus 8.
After one afternoon of driving around with Juan Pablo, Cassandra has decided to trust Juan Pablo and "jump in with him." Literally and figuratively. Barf. Minus 3. 
The women at the house are all sort of expecting that Cassandra won't get a rose since Juan Pablo has said he won't waste the time of the single moms. He takes Cassandra back to his house and sends Camila home with his parents. 
She's nervous so he decides to do something to make her feel at home. That something is dancing, which as a former NBA dancer she should be pretty great at. But he has way more rhythm in the hips than she does. 
In fact, let's just see him dance for two hours. Can we do that?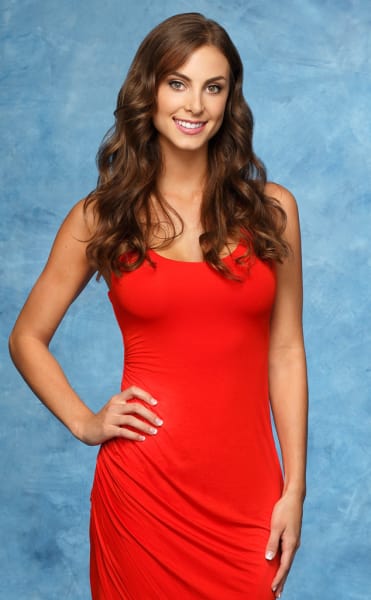 For the FOURTH TIME NOW, Cassandra says she hasn't had a first date since she was 18. WE GET IT. Minus 7.
She shows Juan Pablo pictures of her son Trey and he shows her pictures of Camila. It's a nice moment. Plus 3.
Cassandra tells Juan Pablo that she feels like coming here was the right decision. And then he gives her the date rose.
The last time she felt this way about a guy was three years ago. When she was 18. You know, three years ago. Not only is she actually 21, but she acts 21, and their kisses are weird and not romantic at all. The date rose is kind of shocking.
It's time for the group date and Juan Pablo has decided to bring the women to the LA Galaxy soccer field for a little futbol game. But first the girls get to watch him play a little and swoon over his manly sweatiness. Plus 8.
He tells the girls that this is just about fun. That's basically the sign that the potential for this to go very, very wrong is real.
So many Clueless jokes about balls flying at noses right now. So very many.
Alli has played soccer her whole life. Sharleen has never worn cleats in her life. This is going to be great.
The blue team scores first and Nikki admits that she's got a competitive streak a mile wide. Sharleen keeps getting hit everywhere, arms, legs, face, everywhere, but she keeps getting up and jumping back in the game. Plus 7
When the blue team starts losing, Juan Pablo jumps in and decides to help them out. Sharleen gets hit again. And the red team still wins.
Now that they're all showered and changed, the girls are angling for one-on-one time with Juan Pablo. Nikki asks him what his biggest fear was coming into this and he says hurting people. She says her biggest fear was getting hurt. 
She's been sort of nervous about talking to him and says "like" a lot. Like, A LOT. But Juan Pablo puts her at ease since that's what Juan Pablo does. Plus 2.
He and Andi sneak into a kitchen for some kisses out of the sight of the other ladies. SMART. Plus 10.
Elise is completely freaking out that the next one-on-one date will be hers and it goes to...Chelsie. Mwahahahahahah!
Back on the group date, the girls watch as Juan Pablo steals each of them away for one-on-one time. He takes most of them to the stands or somewhere hidden in the stadium, but he takes Sharleen out to the field where all the other ladies can see them.
After telling her she has class, he says "I just want to kiss you" and goes in for it. Then she goes in for more. And all the other ladies are watching.
The mood has been drastically changed back in the press box with all the other women as they await the news about who will get the group date rose. Sharleen and Andi both think the rose is theirs and he gives it to Nikki.
Juan Pablo picks Chelsie up for their date and they car dance to Venezuelan music in the Tesla before going out to eat Venuzuelan food. 
Her date card said to trust him, so she's trusting him. She's trusting him right off a bridge. They get strapped in and stand on the little platform and then she freaks out and says she doesn't know if she can do it. 
If we've seen anything this season it's that Juan Pablo is notoriously good at making the girls feel comfortable. It's probably the accent. He whispers "just do it for me" and after a few more "I don't know's" they step back onto the platform.
"It's okay if you don't want to do it," he says, and that sounds a lot like reverse pressuring. She says that knowing he was okay not doing it gave her the courage to do it. 
Sure, it's an adventure and there's adrenaline and all that, but just once can a girl on this show NOT do something? Just once?
They kiss upside down and that's pretty decent. Plus 5.
She compares their very controlled bungee jump off that bridge to life and says that if they can do that together, they can do anything. Eye-roll.
Moving on to the dinner portion of their date, Chelsie asks Juan Pablo what his biggest fear is in life. He says not being a role model for his daughter isn't something he can live with. Chelsie says not being happy is her biggest fear.
The rose is still on the table and Chelsie's getting nervous. She compliments Juan Pablo on his dancing and his upside down kissing and he picks up the flower to invite her to stay around for another week. Plus 5.
Oh look! Billy Currington just happens to be at Pasadena City Hall giving a concert! Just for the two of them! It's such a coincidence!
We know Juan Pablo sings along to One Direction, so this concert is clearly just for Chelsie.
It's cocktail party day, but first, Juan Pablo sneaks into their house to make them breakfast. He wants to see them with no makeup and their hair undone because that's "real life."
Kelly sort of foils his plan when she goes downstairs to walk her dog and sees him there and then runs back up to get dressed and tell the other ladies he's in the house. 
Renee comes down without doing a thing. So does Danielle. So do a few other girls. Plus 9.
Elise plans to take full advantage of whatever time she can steal with Juan Pablo, particularly since he's decided to cancel the cocktail party and have a pool party instead. The idea of a pool party seems to please the ladies because it means Juan Pablo will take his shirt off. 
Hey, that pleases me, too. Plus 10.
Kat decides that the pool party is "every woman for herself" and plants herself atop Juan Pablo's shoulders. Kelly accuses her of trying too hard and says she looks "like a whore." Uh-oh. Drama! 
After watching the spectacle, Sharleen begins to wonder if she's the right type of girl for Juan Pablo. She feels overwhelmed by the cameras and eventually begins to cry. He, of course, comforts her with kissing. Because kisses make it all better. 
Clare sees what's going down and decides to go to her room. She doesn't want to share.
Renee goes to comfort her, because comforting is what Renee does. She's totally a mom. Clare finally gets her moment with Juan Pablo and now she's feeling reassured that he didn't forget about her. You know, after a week. Minus 8.
Chris tells the girls that it's time to get dressed for the rose ceremony and whisks Juan Pablo away to get dressed.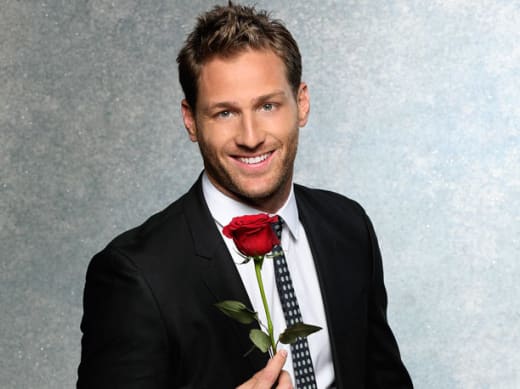 There are 15 lades remaining in the competition, and after tonight we'll be down to 13. 
After the most dramatic Rose Ceremony ever​ (not really), Lucy the Free Spirit and Christy are going home. They both turn to say goodbye to the other girls before making the walk to say goodbye to Juan Pablo. Christy says that she's going home because she's not open enough and says it isn't fair. It's "so hard to say goodbye" but how? If you didn't open up, how is it hard?
Lucy cries about leaving, too, but it seems a little forced. It probably is. 
Check out the remaining 13 girls trying to win Juan Pablo's heart now.
EPISODE TOTAL: 58 SEASON TOTAL: 116
What did you think of The Bachelor Season 18 Episode 3? Do you like Juan Pablo's choices so far? Should Kelly or Elise have gone home this week?
Miranda Wicker was a Staff Writer for TV Fanatic. She retired in 2017. Follow her on Twitter.