Best. Drunken. Meltdown. EVER.
Seriously, The Bachelor Season 18 Episode 2 was all about Victoria, who drank too much during a photo shoot and delivered one of the best lines in series history:
If Juan Pablo is mine, I'm going to straddle him everyday. 'Cause life is about straddling. People and things.
She also locked herself in the bathroom, demanded the leave the show and said she gave Juan Pablo "the hymen maneuver." It was an amazing performance all around, yet Juan Pablo cut her loose prior to the Rose Ceremony for some reason. Very disappointing.
The installment also gave us not one, but TWO kisses, including a smooch in front of other ladies. That's a no-no, Sean had warned Juan Pablo earlier.
Who went home? Who got to swap spit with the sizzling star? Watch The Bachelor online now for all the drunken, hilarious, nearly naked glory: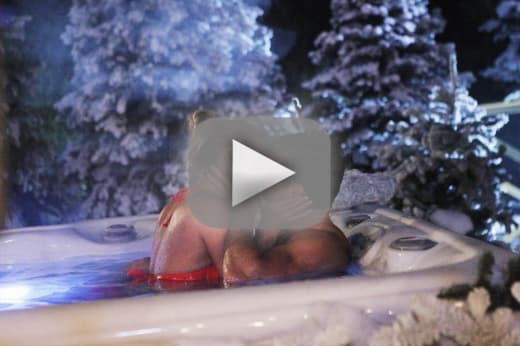 Matt Richenthal is the Editor in Chief of TV Fanatic. Follow him on Twitter and on Google+.