On Beauty and the Beast Season 2 Episode 14 Cat and Vincent are working together when they realize Sam is tracking down former children who lived with Gabe in the orphanage to turn them into beasts.
Have you ever wondered how many people would show up to your funeral? Gabe gets to find out the answer to that very question when his funeral is held to prove to Sam that he is dead.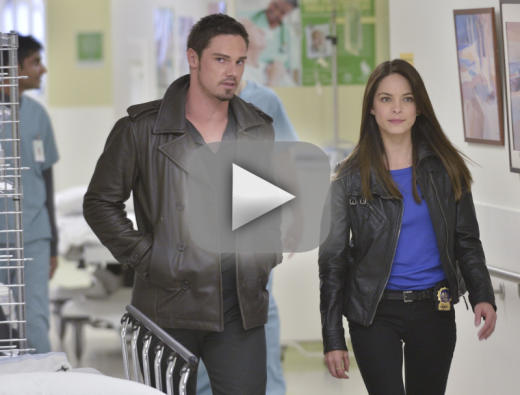 Cat's dad insists that the best thing for her would be to kill Vincent once and for all so that her life is forever free from the torture beasts have brought up on their family.
J.T. tells Cat why Vincent is not behaving as she would like and she's not quite sure how to process the information.
Vincent has the opportunity to put on a doctor's coat again and work with his mentor. He excels as he always did. Could medicine be in Vincent's future?
Find about all of this and more when you watch Beauty and the Beast online. Enjoy!
Carissa Pavlica is the managing editor and a staff writer for TV Fanatic. Follow her on Twitter.