On Being Human Season 4 Episode 4 Sally continued her investigation into Lil' Smokie, Josh and Nora helped a werewolf in need and Aidan chose his new life over his old.
Sally visits her old friend Zoe when she needs a corporeal body to help with her investigation into Lil' Smokie, and it doesn't hurt that she can also see spirits. They track down the original family, but things aren't quite what they expect and Zoe is reluctant to help further because she doesn't trust Sally.
Josh finds a frightened, pregnant werewolf and he and Nora befriend Caroline and Andrew and help them through something none of them have ever experienced -- giving birth to a purebred werewolf. Will Caroline survive? What about the baby? What is the baby, exactly?
Aidan has to make a choice between Kenny and Susanna and Kat. He decides to cut his ties with the past and get on with the business of being human. Except something Susanna says makes him rethink his decision to leave Kat in the dark. How will she take the news of his "ailment"?
You can find out about all of these intriguing stories when you watch Being Human online right here at TV Fanatic!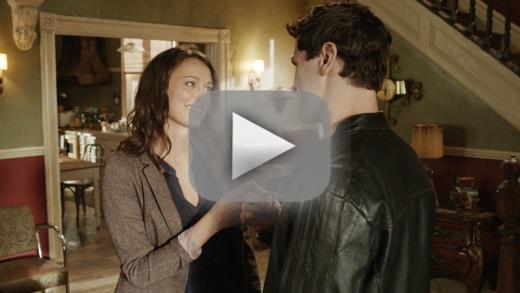 Carissa Pavlica is the managing editor and a staff writer for TV Fanatic. Follow her on Twitter.