It was totally on between Jase and Willie on Duck Dynasty Season 5 Episode 5.
Each believed he could build the best burger, each headed to the store for ingredients, each then manned the grill... and each then failed miserably.
Martin was left to judge a cook-off that featured one monstrous burger and one overdone burger, actually spitting the latter out before declaring a tie between incompetent competitors.
It was a poor showing all around, though definitely an entertaining one for fans of this A&E series.
Elsewhere, Jessica was all about decoupage. Meaning what, exactly? Watch Duck Dynasty online here to find out: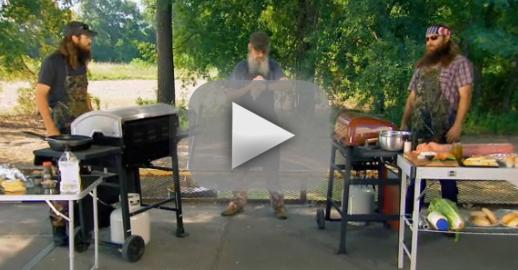 Matt Richenthal is the Editor in Chief of TV Fanatic. Follow him on Twitter and on Google+.