Talk about a classic How I Met Your Mother episode.
Focusing on the ingredients of Stinson's Hangover Fixer Elixir, the half hour gave us flash forwards and flash backs.
There was "True Story" told by Barney... Ted and Marshall setting off on a mission together... and Robin and Lily going all out while trying to revive the drunken groom.
There was also Marshall impersonating Commissioner Gordon, a look ahead to 2016 and the hilarious tease of a baby for Robin and Barney. Also: girl-on-girl action!
Really, you need to stop and watch How I Met Your Mother online now. This was a great one.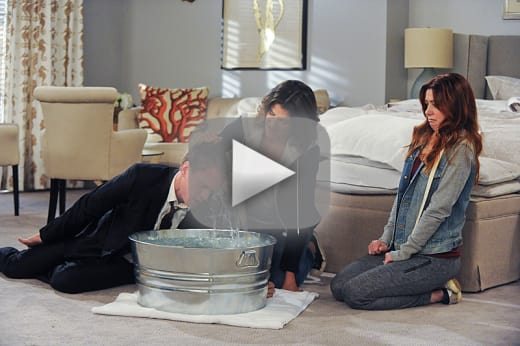 Matt Richenthal is the Editor in Chief of TV Fanatic. Follow him on Twitter and on Google+.