Keeping Up with the Kardashians Rekap: Who's Fancy Nancy?
Matt Richenthal at .
Kim Kardashian took it from all sides last night.
No, that isn't a reference to the Kim Kardashian sex tape.
On Keeping Up with the Kardashians Season 9 Episode 4, the series star suddenly found herself an unwanted woman, with Kris Jenner complaining that Kim and daughter North West are making themselves far too at home in her home.
"I love that Kim and Kanye are living at the house with the baby," Jenner whines. "But I don't think it's my house anymore."
Somewhere in there, we assume she included the hashtag #FirstWorldProblems.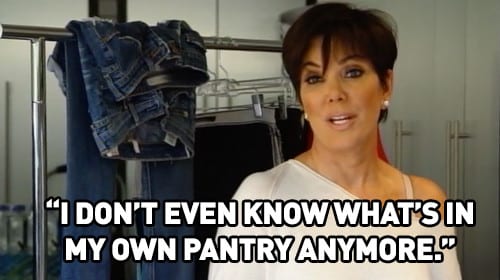 Kris complained of an "anxiety attack" to Kendall because Kim had taken over the garage, office and bathrooms, growing even more irritated when she saw Kim and Kanye's new mansion won't be ready for months.
Did she calmly express her feelings to her daughter and explain what was going on? No.
She danced and hopped around like an insane person while Kim took a business call.
Kourtney Kardashian and Khloé Kardashian, meanwhile, were also annoyed at their sister; specifically, her consistent criticism and nagging.
"Kim has just been a little annoying. Maybe she's going a little stir crazy or she's hormonal," Kourtney tell the camera. "I don't know what's going on but she's just picking on everything."
Do they calmly express their feelings to their sibling and explain what was going on? No.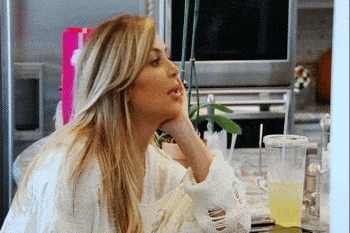 They make up a friend named "Fancy Nancy" and go off about her any time they are feeling frustrated by Kim.
But Kardashian catches up and is hurt by her family's actions.
"If everyone had a problem with how I was acting, they could have just talked to me about it," Kim says. "It hurts my feelings."
Toward the end of the episode, however, Kris receives call from a family friend who says Kanye West wants to throw his baby mama a birthday party in San Francisco. Sweet, right? And suspicious, according to Kris.
Kourtney starts to dial up some close friends when Kim walks in and asks: "What are you guys talking about?"
You have no idea, Kim. You have no idea!!!
Matt Richenthal is the Editor in Chief of TV Fanatic. Follow him on Twitter and on Google+.