Ravenswood: Watch Season 1 Episode 10 Online
Leigh Raines at .
Caleb took a trip over to Rosewood in a recent episode of Pretty Little Liars to break up with his girlfriend Hanna and keep her away from the mayhem in Ravenswood.
Well it looks like Hanna didn't take to that breakup because she surprised Caleb in Ravenswood Season 1 Episode 10 when she showed up to confront Miranda!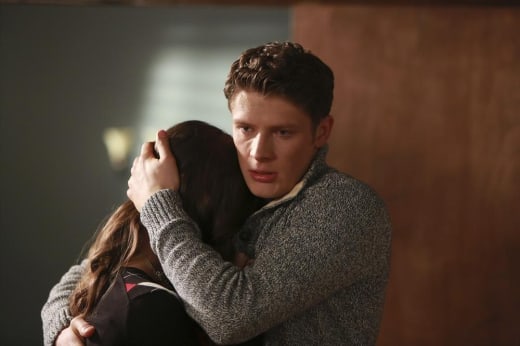 Caleb had to tell Hanna that Miranda was dead, but kept most of the other supernatural stuff under wraps. Hanna and ghost Miranda had a beautiful scene in the chapel afterwards.
Luke, Olivia, and Remy figured out that one of the past victims of the pact was helping show them the truth. They went to Luke and Olivia's father's office to find out who murdered him and lo and behold, Dillon was the culprit.
Knowing that the group was getting closer to the truth, Dillon kidnapped Remy and brought her to the old church to meet Abaddon. He know everyone would rescue her and all the teens needed to be together to complete the contract. What Dillon didn't expect was Uncle Collins to burst in with an offer for Abaddon.
So did creepy Uncle Collins save the day? Find out when you watch Raveswood online!