Juan Pablo Galavis and his women head to Vietnam on The Bachelor Season 18 Episode 5 and the opening sequence promises kissing, drama, tears... and more drama!
What happens between Juan Pablo and Clare? Are the other women ready to rip her hair out? They might be after tonight! Will there be any shocking eliminations??? (The Hollywood Gossip has us covered there with The Bachelor spoilers...)
Let's get this drama started!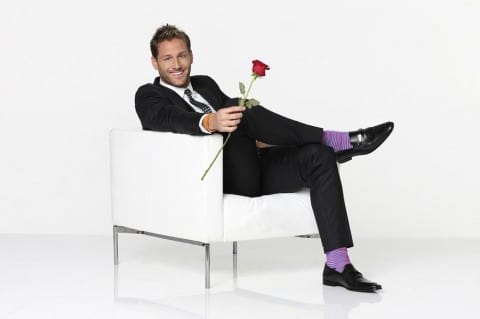 The women arrive in Vietnam and their suite at the InterContinental is AHmayzing. Just spectacular. Renee gets the first one on one date for Vietnam and heads off to get herself ready. She's hoping the date will end in their first kiss.
Renee definitely has feelings for Juan Pablo and Juan Pablo hopes he can "make Renee enjoy the day." One kiss, Juan Pablo, that's all she needs.
He rents a pedicab and takes a turn as the driver, cycling Renee around Hoi An. Plus 4.
The date card asked Renee "are we the right fit," so Juan Pablo takes her to a Vietnamese dress shop to have a dress tailor-made for her. Plus 10. This is super sweet.
When Renee apologizes to the tailor for sweating, Juan Pablo runs across the street to get her a fan. Super Super sweet. Plus 12.
The two parents spot a little boy on the street and play peek-a-boo with him before going off to find gifts for Camila and Ben. Camila gets a little dress and Ben gets a hat. And Renee gets a flower. Plus 10.
Renee is so silly awkward about this kiss thing. It's one part adorable and one part annoying.
Renee chose a gorgeous fabric for her dress and it looks amazing. Good call, Juan Pablo! 
Juan Pablo starts dinner by asking Renee about Ben's dad. The two lived together for two years before getting married. They were young and they grew apart. They're good friends now, for their son. 
Renee can't stop sweating. Juan Pablo blows on her. Because that's not awkward.
Andi pouts that she gets a group date instead of a one on one date. Minus 13.
Juan Pablo and Renee continue talking about their experiences with parenting and Juan Pablo picks up the rose. They still haven't kissed. Her eyes hypnotize him, but they still haven't kissed.
Ohh, he kissed her on the cheek. Does that count? 
They go for a walk around Hoi An and set lanterns into the river and make wishes. Renee wishes for a kiss. Juan Pablo has this feeling that he wants to kiss her but wants to make sure it's the right time. He says it won't happen. 
Maybe some day, Renee! Maybe some day.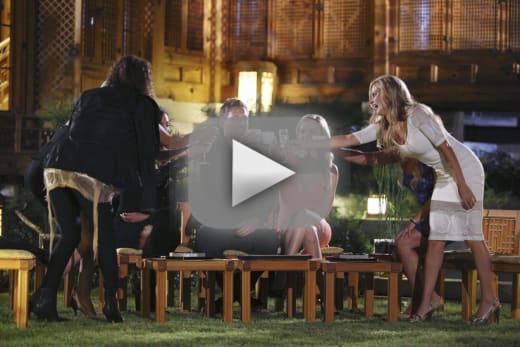 It's Group Date day and Juan Pablo is taking the women floating down a river in circular bamboo boats. He tells the women to grab partners and Clare holds back. The other girls pair up leaving Clare and Juan Pablo together.
She says "I got lucky." No, Clare, you played a game. And you played it dirty. Minus 15.
Clare and Juan Pablo get stuck on the edge of the river and as the other women float past them, Juan Pablo and Clare make out. Minus 20.
The other girls aren't happy. At all.
Juan Pablo and the ladies get hungry and head into the home of a Vietnamese family for lunch. They help in the garden and Andi corners Juan Pablo to ask him about why she keeps getting taken on group dates instead of one-on-one dates. 
Andi, insecurity isn't a good look for you, sweetie! Minus 10.
Clare says she's just going to be Clare while she's there. She's not there to make friends with the other girls or be friends with them. Kind of like Nikki said last week when Clare was all annoyed with her. Minus 15. 
When they get to the cocktail portion of the date, Juan Pablo kicks the night off with...Clare. Minus 18.
After chatting on the beach for a minute, Juan Pablo takes Clare to his suite to swim to "let her know that [he feels] comfortable with her." Pretty sure she didn't have any questions about that. 
They make out in the pool. A lot. A LOT. 
Sharleen gets the next alone time with him and they look for the perfect spot to sit. She's questioning the connection they have because she's having trouble going from one-on-one date to group date again. A few kisses from Juan Pablo and Sharleen's feeling cheeky.
"I can't show all my cards" she says. Plus 12.
Andi watches while all the other women get time with Juan Pablo and then finally it's her turn! 
She tells Juan Pablo that she has doubts about where she stands in everything and he asks her to walk around. They go down to the beach and sit. And then make out. 
Clare gets the date rose. The rest of the women plot her demise.
After the girls get back to the house, Clare tells them she's going to bed. But then she doesn't. She goes to Juan Pablo's apartment (at 4 in the morning) to ask him if he wants to go swim in the ocean with her.
They make out. A lot. AGAIN. And "just went for it." IT it? Yeah, I think so. And I don't know if that should get plus or minus points because OMG. 
DID THAT JUST HAPPEN? Minus 75. (There. I decided.)
Moving on to Nikki's one-on-one date. Because OMG.
Juan Pablo and Nikki visit a place called Marble Mountain. He has plans for the two of them to rappel down into a cave called Hell. Nikki's scared of heights.
"Should someone call my mom and tell her I love her?" Nikki asks.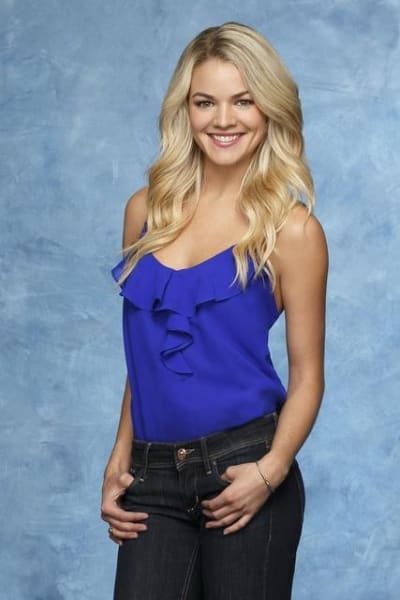 Juan Pablo starts down first and says "I'm here!" to calm Nikki and places his hand on her butt. They make it a little further down the cave and Nikki starts to panic. They stop to rest and Juan Pablo kisses her, which gives her the courage to keep going.  Minus 18 for barf factor.
"Even though we're in Hell, being with Juan Pablo feels like Heaven." --Nikki. Minus 20 for more barf.
They talk about how they're both tired and Juan Pablo says he wasn't able to sleep much the night before. Well, he didn't sleep at all, really, so.
When Nikki starts talking about her job--really, any time she's with Juan Pablo--it's clear why she seems to be one of his favorites. Plus 12.
He gives her the date rose. 
Cocktail party and rose ceremony night have arrived in Vietnam and the girls take a boat to get there. Juan Pablo, their bachelor, is waiting. He tells them that three people will be leaving at the end of the night and the girls get quiet.
Juan Pablo asks for a toast and Clare speaks up.
"Cheers to...finding love, being loved, and...making love." Minus 15.
Juan Pablo asks Andi to take a walk with him. She doesn't feels like she's in the friend zone but doesn't know if she's beyond the physical zone with him either. 
He takes his time with Renee and tells her that he treats her differently than he treats the other women. He says that he respects her and Ben and doesn't want to make her son mad at him. She assures him that Ben knows why she's there and before she can finish talking he's kissing her. Plus 20.
He knows now that he has feelings for Renee and wonders if going into the ocean with Clare was a mistake. He feels it was unfair to the other girls and he's a fair person. 
Clare says it's not about fair. It's about the two of them. And he tells her it's about more than just being fair. It's also about his daughter and what she would think if she saw it.
She's crying and he keeps asking her to stop crying. Uh, that doesn't work, Juan Pablo. Ever. Minus 30.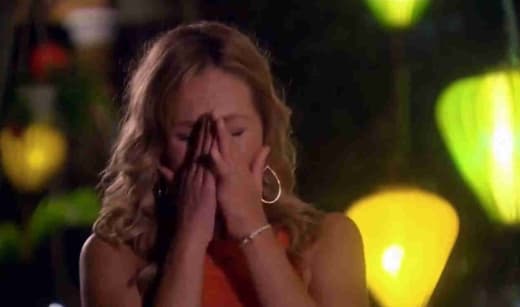 Clare was blindsided by the conversation because Juan Pablo was "on board with everything" that happened between them in the ocean. She doesn't feel like there was any missed communication.
The other women can tell that there's tension between the two of them and Clare walks away from the couches. The other girls don't think the problem is between Clare and Juan Pablo since she already has a rose.
"I just wanted to go on a swim in the ocean, you know, like...::sigh::" THEN YOU SHOULD'VE JUST GONE FOR A SWIM, CLARE!
Juan Pablo goes after her again when she walks out to cry alone and he tells her to delete it. He goes back to sit with the other women and Clare comes back saying "my allergies are awful." LOLOLOLOLOLOL. Minus 12.
Juan Pablo goes with Chris Harrison to prepare for the rose ceremony while the rest of the girls try to figure out what is going on. 
Clare, Nikki, and Renee have roses and are safe. Toggle through the slideshow to see which ladies are joining them on the next leg of this journey.
Kelly, the dog lover, Alli, and Danielle are going home. We never really got to know Danielle or Alli, but we'll miss Kelly's snarky commentary and witty one-liners, for sure.
Juan Pablo breaks down into tears about sending the women home (and probably about sleeping with Clare). Sharleen cries. Alli's crying as she leaves.  It's just one big cryfest at the end of tonight's episode.
EPISODE TOTAL: -181  SEASON TOTAL: -15
Next week the girls and Juan Pablo are heading to New Zealand and it looks like Andi's finally getting that one-on-one date she's been waiting for!
But first, what did you think of Juan Pablo and Clare's rendezvous in the ocean?
Miranda Wicker was a Staff Writer for TV Fanatic. She retired in 2017. Follow her on Twitter.