Juan Pablo Galavis is definitely getting to know the women of The Bachelor season 18 on their world tour of romance and roses. 
Maybe even a little too well. We're talking Biblical-level knowing them.
Yeah. That happened last night between Juan Pablo and one of the women. And then he told her they shouldn't have done that and she started crying and he told her not to cry like that ever works. (Newsflash: That doesn't work.)
Elsewhere in The Bachelor Season 18 Episode 5, Juan Pablo and one of his ladies took a trip to Hell while he and another talked parenthood. 
In case you missed it, you can watch The Bachelor online right here at TV Fanatic!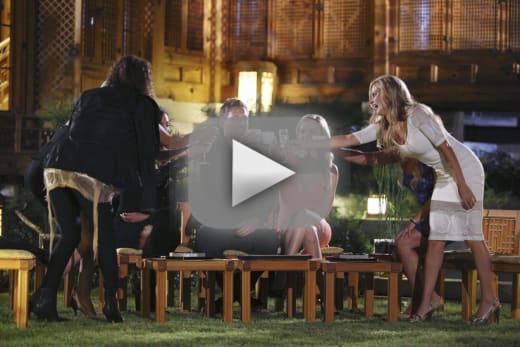 Miranda Wicker is a Staff Writer for TV Fanatic. Follow her on Twitter.