On Being Human Season 4 Episode 10 Josh is feeling pretty good as the pack leader of the wolves until he learns about their plans to increase their strength in numbers.
When Josh doesn't readily comply with the pack's plans, they take matters into their own hands and only Aidan's friendship with his son saves Josh.
Aidan is facing his own issues with Suzanna as she refuses to let him retreat from killing all vampires, including the son who means so much to Aidan. Aidan asks for a reprieve, but Suzanna double crosses him.
Sally is struggling with her feelings for Aidan and during a fight against the wolves she takes advantage of some bodies to try to shake some feeling out of Aidan. While it doesn't work, it makes for a scene you definitely don't want to miss.
No, really, it's not to be missed. Hurry up and watch Being Human online now before you run out of episodes!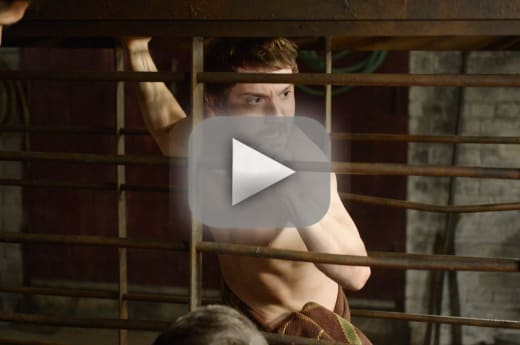 Carissa Pavlica is the managing editor and a staff writer for TV Fanatic. Follow her on Twitter.