Jamie Reagan thought he had a date, until she turned out to be a criminal.
That really piqued his interested in Blue Bloods Season 4 Episode 16 as he searched for Mia and her connection to a counterfeiting ring. But as he teetered on the edge of going off book in his own undercover op, Jamie thought the better of it.
Instead, he handed Mia over to the Secret Service and spoke to his father about becoming a detective.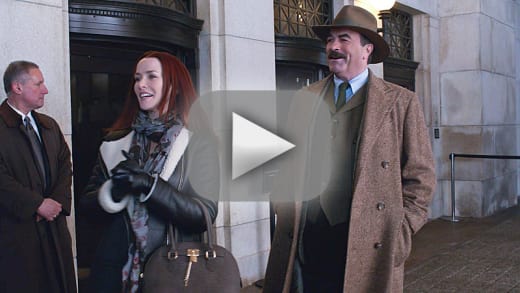 Danny got a mysterious call from a woman threatening to kille the drunk driver who killer her parents and then herself. Danny kept her on the line while trying to track her down, only to hear her tazer the man and put him in her trunk.
Thankfully some good detective work led Danny to her location where he stopped her before she could pull the trigger.
And Frank played chaperone to Sean's field trip to the museum. Unfortunately the teacher in charge was more interested in keeping the kids in line, literally than in having any fun.
You can watch Blue Bloods online anytime here at TV Fanatic.
C. Orlando is a TV Fanatic Staff Writer. Follow her on Twitter.