When a murdered future's trader turns out to be a confidential informant for the US Attorney, things get even more complicated when the lead attorney turns out to be Capt. Victoria Gates sister, Elizabeth. 
The two sisters have been at odds since Elizabeth asked Victoria to cover up evidence in an Internal Affairs investigation for "The Greater Good" of a case. When Gates proceeded anyone, her sister didn't forgive her.
This time, Elizabeth's partner had drugs planted on Peter Cordero to force him into becoming their confidential informant. In the end, she killed him to hide her secret.
Alson on Castle Season 6 Episode 19 Rick and Kate try to come up with a guest list for their wedding but it quickly becomes hundreds of people. In the end they decide they only need one another and immediate friends and family.
You can watch Castle online right here at TV Fanatic.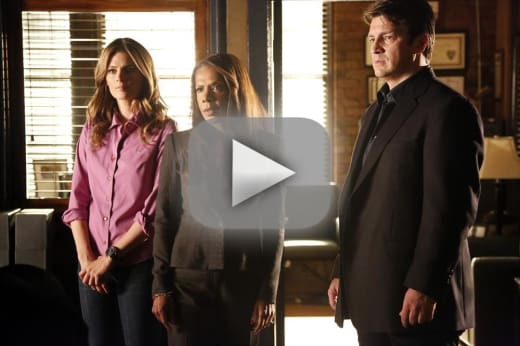 C. Orlando is a TV Fanatic Staff Writer. Follow her on Twitter.