This Criminal Minds episode gave us the story of an Unsub whose younger brother died as a result of a bite from a rabid bat when he was nine years old. 
His psychopathic grieving process was a little different: his mourning involved infecting other victims with rabies... and then having them infect each other.
As you can imagine, it takes the team a little while to unravel the depraved man's motives and trigger.
In the meantime, Garcia and Reid are preparing for their mandatory PT test. This, despite the fact that Garcia never has to go out in the field. Oh, and they're trying to hide this from Morgan, who they see as a smack-talking Mr. Universe who would ride them mercilessly.
Find out what happens when you watch Criminal Minds online.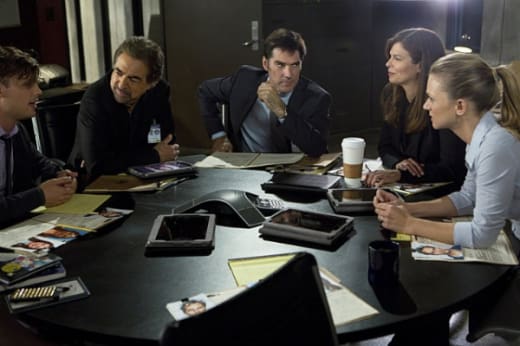 Douglas Wolfe was a staff writer for TV Fanatic. He retired in 2016. Follow him on Twitter
.