After a bomb explodes at a fish market, NCIS and an undercover DEA agent investigate whether or not it was a terrorist act on NCIS: Los Angeles season 5 Episode 16.
With Kensi in Afghanistan, Deeks is partnered with the DEA agent Talia. They have an odd dynamic, but get the job down. Their unique views of the evidence leads to an unexpected result. Will they be able to stop another bombing?
In Afghanistan, Kensi tracks down the White Ghost. Or, does she? The outcome is shocking!
Watch NCIS: Los Angeles online now!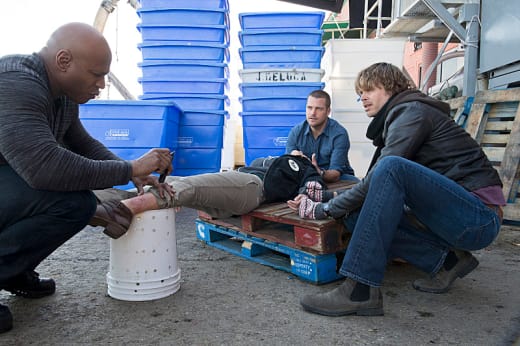 Carla Day is a staff writer for TV Fanatic. Follow her on Twitter and on Google+.