Once Upon a Time in Wonderland: Watch Season 1 Episode 11 Online

Christine Orlando at .
In the past, Will tried to convince Anastasia to leave the kind before the wedding. Little does he know he convinced her but Cora tells him she isn't coming and he asks to have his heart remoived to stop the pain.
In the present on Once Upon a Time in Wonderland Season 1 Episode 11, Jafar realizes that the Jabberwocky can't read Will because he's missing his heart but Cyrus and Alice head to Storybrooke to find it first. 
Unfortunately when they make it back, Jafar takes the heart from them and tries to kill the duo, only to have his serpent staff stop him. When Cyrus compass locks onto the staff, he realizes the staff is connected to his mother.
When Jafar makes it back to the castle, he puts Will's heart back in his chest and he immediately kisses Anastasia, only to have Jafar pull her away and stab her with a dagger. Will is heartbroken as he watches her die.
Watch Once Upon a Time in Wonderland online here at TV Fanatic to relive all the heartache once again.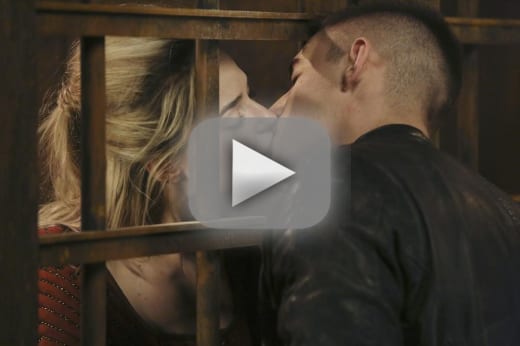 C. Orlando is a TV Fanatic Staff Writer. Follow her on Twitter.