It is the end of an era.
Shawn, Gus, Lassiter, Juliet, Karen, Henry and the rest of our favorite cast members said goodbye to one chapter in their lives and said hello to another in the Psych series finale, Psych Season 8 Episode 10, also know as "The Breakup."
Shawn made an important life decision to move to San Francisco and marry Juliet. Gus resolved to move with him, leaving behind a new position to be with his best friend doing what they do best.
And did I mention that they managed to snag both Val Kilmer AND Billy Zane to guest star in their final adventure? 
You can bask in the glory of the series finale any time - and for the rest of time - when you watch Psych online.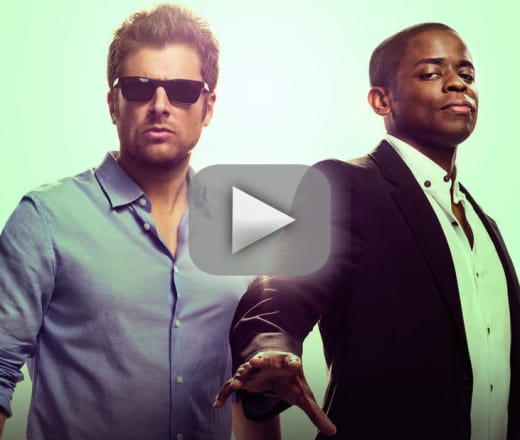 C. Charles is a TV Fanatic Staff Writer. Follow her on Twitter.