On Switched at Birth Season 3 Episode 10 Nikki pays Toby a surprise visit that could alter their lives forever.
Toby's life is no longer in sync with Nikki's and the two much come to a decision about what that means for their future.
Bay apologizes to Tank but realizes that she's not ready take the next step with him. He's willing to wait, but will she ever be ready for the next step or is she waiting for someone else completely?
Daphne thinks she's having a difficult time choosing between two boys in her life, but when she starts reading her list of pros and cons to Kathryn, Kathryn says the choice is clear.
Regina gets a terrific bonus from Wes, but discovers he may be expecting her to look beyond what he's really asking of her in return for that bonus. Is that something she's willing to do?
Next week is the mid-season finale, there is no time like the present to get caught up and to watch Switched at Birth online so do it now!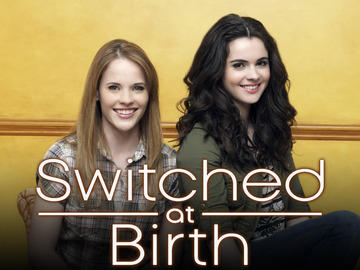 Carissa Pavlica is the managing editor and a staff writer for TV Fanatic. Follow her on Twitter.