The Amazing Race took off for Ghangahou, China on the second episode of Season 24.
And while most of the television world unfortunately missed it due to the Oscars, Mark and Mallory argued themselves right out of the CBS competition.
The main source of contention? A forgotten backpack. But the real problem? Communication between the tandem in general.
Who came in first place?
Who said that "everytime I come out of a taxi, it's like I'm coming out of a birth canal or something?"
Watch The Amazing Race online now and relive the fun episode: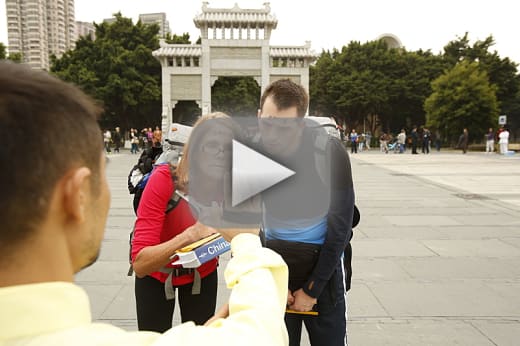 Matt Richenthal is the Editor in Chief of TV Fanatic. Follow him on Twitter and on Google+.