Patrick Jane was pulled to solve the case of Dan Becker, a man who sued an oil company only to wind up dead on one of their fracking sites.
Despite the big oil bullies, hackers, and violent protestors, it turned out that Dan was killed by one of his best friends who helped in break into Millman Oil and look for evidence against them. 
But when Bryce found $100,000 in cash that Dan wanted him to leave behind, the two fought and Dan ended up dead. 
In San Francisco, somone broke into Rigsby and Van Pelt's place and tried to kill them and their baby daughter. The attacker fled but Wayne and Grace headed to Austin to work with the FBI on the case. 
When all leads ended up at a dead end in The Mentalist Season 6 Episode 14, Cho took Rigsby out for drinks and Grace turned in early...only to have a masked man break into her hotel room while she slept. 
If you missed a minute or just want to see it again, you can watch The Mentalist online here at TV Fanatic.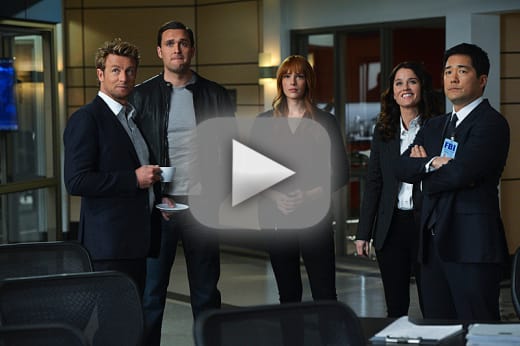 C. Orlando is a TV Fanatic Staff Writer. Follow her on Twitter.