Now that The Originals has proved it can go on without Rebekah Mikaelson, it's time for the original brothers to bring peace to their city once again.
The Originals Season 1 Episode 17 takes place one month after the end of the previous episode and that time jump shows viewers that New Orleans is in a state of chaos. Vampires are feeding in broad daylight. Witches are free to practice in the Quarter. And the Crescent werewolves are uncursed.
Elijah must broker a peace between the supernatural and human factions of New Orleans, and he must do it without Klaus' help as Klaus has taken to painting again in order to control the world around him.
How will noble Elijah bring the parties together? Why, with a party, of course! But will be be successful? You'll have to watch The Originals online to find out.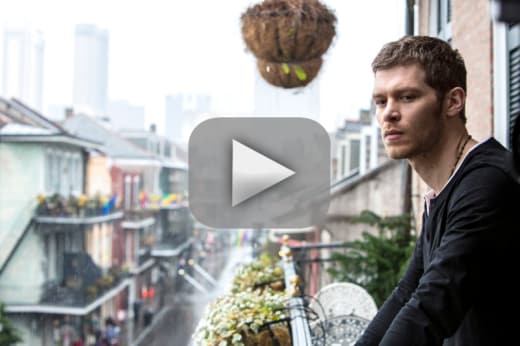 Miranda Wicker is a Staff Writer for TV Fanatic. Follow her on Twitter.