The various players are converging on to the truth by the end of Crisis Season 1 Episode 6.
The FBI went on the offensive by attempting to trap the kidnappers. Their plan worked to an extent, but they also became pawns in the kidnapper's game.
By the conclusion of the day, the FBI wasn't any closer to finding the kids, but Dunn and Finley uncovered clues which informed them on the kidnapper's probable motivations.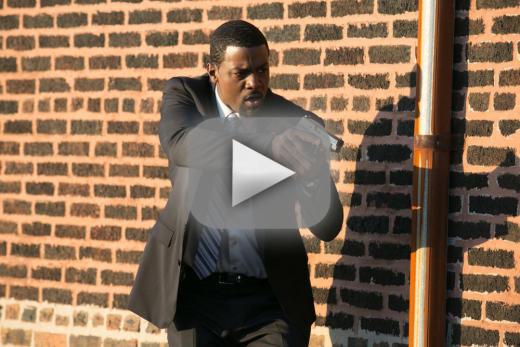 Crisis season 1 began with what appeared to be a clear distinction that the kidnappers were bad and the government was searching to find and rescue the kids. With each episode, the contrast between good and bad has shifted and become less and less clear with a few exceptions.
Dunn and Finley have never strayed from the mission to find and protect the kids. Dunn may have kept a few secrets when it came to her sister and Amber, but never hindered the investigation. They provide the moral center of the case, while the parents, CIA, and kidnappers continue to surprise with what they are willing to do and why.
Who is the big bad? Gibson? At this point, I'd put that label on Widener. He's the one who has used the soldiers as his own assassination squad. And he will do anything he needs to in order to not only protect this secret, but continue to use the program. The drugs have a horrible side effect, but he doesn't care.
Gibson has taken great care to make sure that no one gets hurt or killed due to his plan. It hasn't gone perfectly, but the casualties are victims of the war for the greater good. That's at least how he would justify his actions. At this point, I can buy into that rationale. It is possible to do a wrong for the right reason.
Unlike Widener and even Meg, Gibson isn't doing this for his ego. Yes, he wants to be praised at the end of the day, but that's more about earning his wife and daughter's respect back. Gibson wants to expose his misappropriated research, stop the killings, and protect his family.
Meg showed her true colors and they weren't pretty. In exchange for finding out the name of the kidnapper, she gave up her former lover, Jonas. At first, it appeared she wanted to know the truth about the CIA program, but she already knew about that. She wasn't naive at all. Her lack of action was directly responsible for Amber's kidnapping. She could have stopped her company from participating in the program, but instead she decided to ignore the information to protect herself.
What will Meg do now that she knows that Gibson is the kidnapper? I doubt she'll tell Dunn. It's in Meg's best interest to shut down Gibson before her secret gets out and that won't happen if the FBI gets involved. 
I'd love to see it become a battle of two sides of Gibson working with Dunn and Finley against the CIA and Meg. Those would be intriguing alliances and set up an epic showdown.
There's a hit squad out there. We saw evidence of that today. So did you. They're killing innocent Americans. Is that why you took those kids?

Finley
And, the phone rings. The beginning of a beautiful partnership?
Odds and Ends
Kyle wants so desperately to be a hero. I hope it doesn't backfire on him. With Gibson offering to help him, it could easily go either way. If they two of them work together in an escape, Gibson would be one step closer to the Rose Garden ceremony he wants.
Poor Ian. He's right. The experience has helped Beth Ann, but has been devastating for him. I fear for him. 
Why doesn't Beth Ann wonder where her father disappears to all the time?
Awesome fight between Finley and Koz. Finley made the right call to let Koz go. 
Meg actually has emotions! She held strong when she turned on Jonas. She really did care about him, but he was sacrificed for her greater plan.
Who is the worst?
Carla Day is a staff writer for TV Fanatic. Follow her on Twitter and on Google+.