Fargo Review: Yes or No?

Carla Day at . Updated at .
Poor Lester Nygaard.
This guy cannot catch a break. Nothing he does is good enough for his wife, he's horrible at his job, his brother demeans him and when he crosses paths with a bully from high school, it's torture all over again. 
He's a downtrodden man hit from all sides, which makes him easily impressionable when he meets Lorne Malvo.
On Fargo Season 1 Episode 1, Lester's life changes forever. He goes from a screw up that his wife and brother despise to a man of action. Lorne is good at instigating trouble and Lester was just one of his many victims or perhaps a better word would be playthings. He's charming in a creepy way.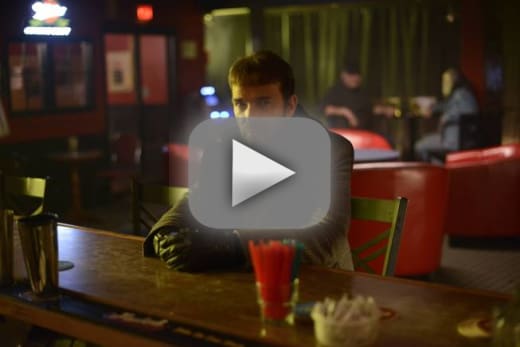 I watched the Fargo movie almost two decades ago when it was originally released and except for the infamous wood chipper scene, I don't remember any specifics from the film. Fargo, the television series, definitely had a similar tone to what I remembered, but it's an entirely different story. 
The first episode established a unique cadence for the series, which includes much more than just the accents. It's the look, feel, dialogue, and pace. There was an odd humor to interactions between the characters, which left a smile on my face until it turned into a frown towards the end.  The characters are extreme, but not so over the top to be ridiculous.
When Sam was stabbed in the neck while having sex with a prostitute, it seemed like a fitting end to his despicable life. He was a horrible man, taught his son's disgraceful behaviors, and was most likely a criminal. In the real world would it be justifiable? No, of course not.
Fargo provides an alternative reality of sorts where obnoxious people get what's coming to them. Lester's wife was awful and her nagging and verbal abuse was on par with Sam's. After being abused by everyone around him, he just needed a tiny push to break. Lorne provided that when he killed Sam Hess. Lester probably didn't have death as a thought before. 
After Pearl's death, the tone took a darker turn when Lorne shot and killed the Police Chief. He was an honorable man, husband and soon-to-be father. In that moment, Lorne went turned from a charming instigator and problem solver to a straight up killer. In that moment, he potentially shifted the blame for all the killings to Lester.
Lester's solution to the problem in the basement was a surprise. His mind was awoken by the killings. He knocked himself unconscious to make him appear to be a victim instead of the perpetrator. I doubt the scene and evidence will hold up long though.
Deputy Molly Solverson is a smart cookie. She put together clues from the car crash and the hospital without delay. It won't be long before the crime scene doesn't add up, especially with Lester's bloody shirt around there somewhere.
While Lester went to the hospital, Lorne left town. He was stopped by a Duluth Officer Gus Grimley after racing through town. Lorne has such confidence in himself it's oddly inspirational. He gave Grimley a choice: die or live. Either way Lorne was going to go on his way. Grimley just stood there dumbfounded at Lorne's offer. Just as Lester never answered Lorne's yes or no question, Grimley never responded either.
A non-response is enough for Lorne. It will be interesting to see how Lester and Grimley's decisions play out over the season (assuming they live that long!) as Lorne continues on his trail of blood and bamboozling people. I'm hooked!
Which character has piqued your interest?
Carla Day is a staff writer for TV Fanatic. Follow her on Twitter and on Google+.