Molly tracks down the boxer-wearing frozen dead man's place of work, which leads her to an important clue. She uses it to find out if Lester could be tied to the murders on Fargo Season 1 Episode 3.
Gus looks into the car that he let go and finds out it was stolen from Lester. He heads to Bemidji to share the information and ends up helping Molly with her case.
While the police are searching for Lorne, he comes up with a new million dollar plan when he takes over blackmailing his boss.
Watch Fargo online now: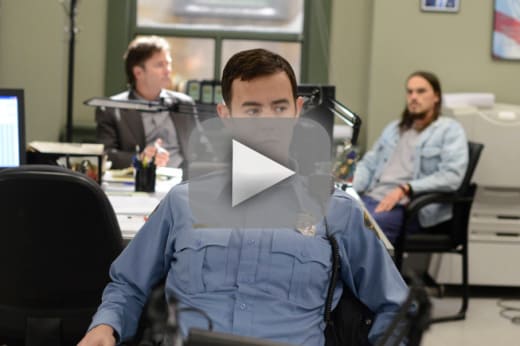 Carla Day is a staff writer for TV Fanatic. Follow her on Twitter and on Google+.