Justified: Watch Season 5 Episode 13 Online

Carla Day at .
After Kendal's charged as an adult for shooting Art, Raylan attempts to get him to recant his confession on Justified Season 5 Episode 13.
Raylan doesn't want to see the kid go down for something he didn't do. Will the Crowes stick together? Or will one of them break ranks and turn on Darryl?
Meanwhile, Boyd comes face-to-face with the Mexican cartel. They want to make him pay for leaving bodies south of the border. Ava's not having any easier of a time behind bars. 
Prepare yourself for some shocking twists and deaths. Watch Justified online now!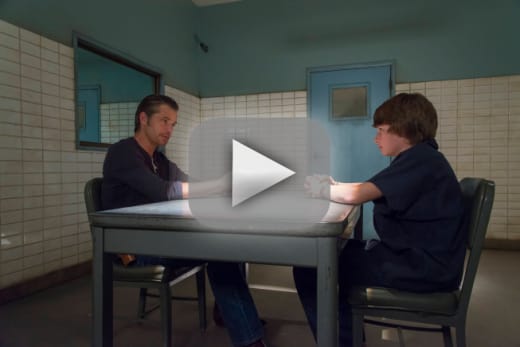 Carla Day is a staff writer for TV Fanatic. Follow her on Twitter and on Google+.