If it were up to creator Marlene King, Pretty Little Liars would be making a pretty big move in the near future.
All the way to a theater near you!
A movie version of the ABC Family drama has "always been the ultimate goal," King tells E! News, adding that she would love for her show to "end its life in one medium and start another life on film."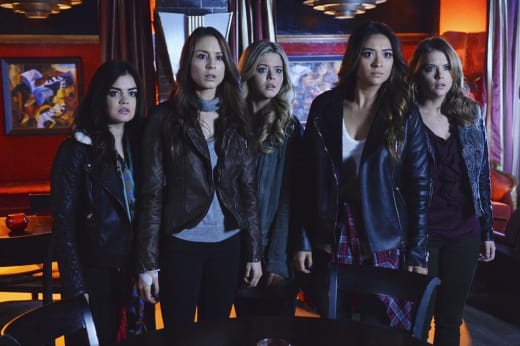 And, no the executive producer isn't referring to some little made-for-TV movie. Far from it.
"We want an in-theaters film! Big, big, big opening weekend, with all those Pretty Little Liars fans are coming out," King said. "It would be so much fun. And we'd get to do so much like big stuff too."
As we await the premiere of Pretty Little Liars Season 5 on June 6, sound off now:
Would you go see a Pretty Little Liars movie?
Matt Richenthal is the Editor in Chief of TV Fanatic. Follow him on Twitter and on Google+.