On Salem Season 1 Episode 1, we're introduced to all the crazy that lead up to the Salem witch trials and why they might have started.
There's even a real historical figure thrown into the mix of sex, demons and witchcraft in the puritanical era. 
When John Alden goes off to war, his girl Mary discovers she's pregnant. That's not a good time or place for a young pregnant girl to be alone, so she takes matters into her own hands.
Almost a decade later Mary has married, believing John dead. Now that she's the most powerful woman in Salem, John arrives home, hoping to claim her as his own. Things are obviously not at all like they planned.
Where will they go from here? You're just going to have to watch Salem online to see where the story is heading. Keep the lights on and have fun!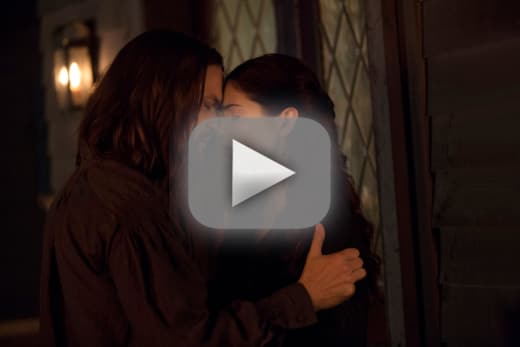 Carissa Pavlica is the managing editor and a staff writer for TV Fanatic. Follow her on Twitter.