Wasting little time after David Letterman announced his impending retirement from The Late Show last week, CBS announced today that Stephen Colbert will take over for this talk show icon in 2015.
President Leslie Moonves confirmed a five-year deal with the Colbert Report host today in a press release.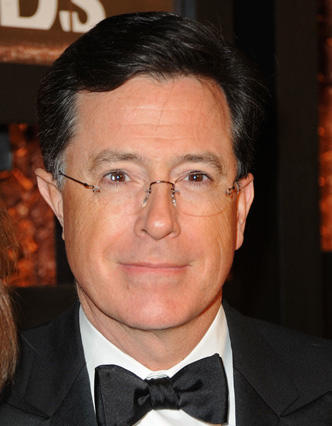 "Stephen Colbert is one of the most inventive and respected forces on television," said Moonves. "David Letterman's legacy and accomplishments are an incredible source of pride for all of us here, and today's announcement speaks to our commitment of upholding what he established for CBS in late night."
Colbert struck it big as a correspondent on The Daily Show and then struck it really big when Comedy Central handed him his own series in 2005.
It earned an Emmy win for Outstanding Variety Series (2013) and three Emmys for Outstanding Writing for a Variety, Music or Comedy Program (2013, 2010, 2008).
Simply being a guest on David Letterman's show has been a highlight of my career," said Colbert in response to the news. "I never dreamed that I would follow in his footsteps, though everyone in late night follows Dave's lead.
"I'm thrilled and grateful that CBS chose me. Now, if you'll excuse me, I have to go grind a gap in my front teeth."
Letterman is yet to announce his specific retirement date.
What do you think of Stephen Colbert as Late Show host?
Matt Richenthal is the Editor in Chief of TV Fanatic. Follow him on Twitter and on Google+.