It's Anything Can Happen Thursday on The Big Bang Theory Season 7 Episode 21.
Spontaneity seems like a good idea to help Sheldon overcome his indecision about his new field of study, but it comes at an unexpected cost. While looking for a new restaurant to try, Sheldon, Penny and Leonard spot Amy and Bernadette in a restaurant sharing a glass of wine.
Not a big deal, right? It wouldn't have been except Amy and Bernadette lied in order to have the night out alone. Sheldon and Penny end up having a wild and crazy night by his standards anyway. 
Howard and Raj watch a horror movie to help the latter get ready for his date with Emily.
Watch The Big Bang Theory  online now and enjoy the laughs!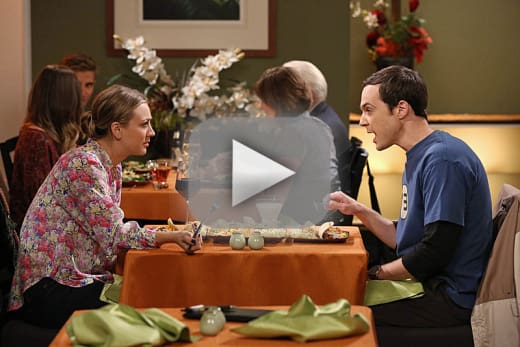 Carla Day is a staff writer for TV Fanatic. Follow her on Twitter and on Google+.