When a Madison Pryce was found murdered outside of an exclusive men's social club, Patrick Jane and the FBI team uncover the private brothel where she worked on the club property in The Mentalist Season 6 Episode 18.
With so many suspects, Jane pulls a con to trick the culprit into believing that they have Madison's broken cell phone with incriminating evidence recorded on the device.
Eventually, Greg, the murderer tries to get the phone back. Turns out Greg was setting up a nanny cam to get leverage on a club member when Madison caught him. He ended up breaking her neck to keep his secret. 
After the case, Teresa and Marcus Pike's relationship has grown serious. When he's offered a promotion to Washington D.C. he says he won't take it, unless Teresa goes with him.
If you need more, you can watch The Mentalist online any time here at TV Fanatic.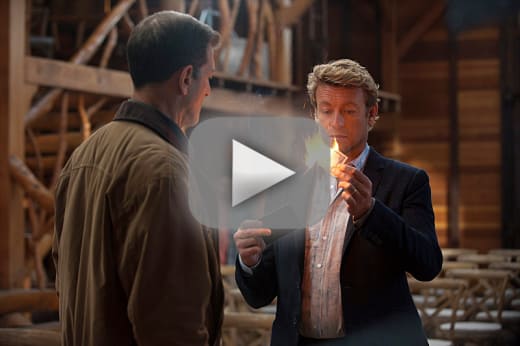 C. Orlando is a TV Fanatic Staff Writer. Follow her on Twitter.