The Peabody Awards - self-described as an honor that exists "to recognize when storytelling is done well in electronic media; when stories there matter" - were handed out to a number of programs across the dial last night.
You can visit the official Peabody site for a rundown of all 46 honorees, but here's a look at the best known scripted shows that were recognized by the committee, along with excerpts of the panel's praise of them: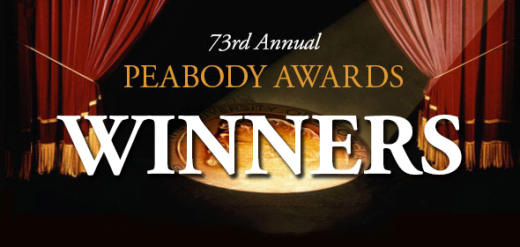 BREAKING BAD - Exploring "the darkest chambers of a human heart in a way never before seen on TV," creator "Vince Gilligan made good on his promise to utterly transform Walter White from Mr. Chips into Scarface."
THE BRIDGE - This "rare, non-stereotypical depiction of two cultures rubbing against and informing each other is as fascinating as the mystery."
HOUSE OF CARDS - "By releasing an entire season of episodes at once, Netflix took binge viewing to a new level and obliterated the idea that a hit TV show needs a slot in primetime."
KEY & PEELE - Keegan-Michael Key and Jordan Peele aka "Abbott and Costello Meet Richard Pryor" deliver "racially aware sketches both broad and incisive."
ORPHAN BLACK - "A super-charged, stylized sci-fi action serial that ponders identity, humanity, bioethics and genetic research when it occasionally stops for breath. Tatiana Maslany is a marvel in the title role.
SCANDAL - "Scandal is part West Wing and part Dynasty, an exaggerated, outrageous, fun-house reflection of the real-life political shenanigans we've come to loathe and jeer."
Matt Richenthal is the Editor in Chief of TV Fanatic. Follow him on Twitter and on Google+.